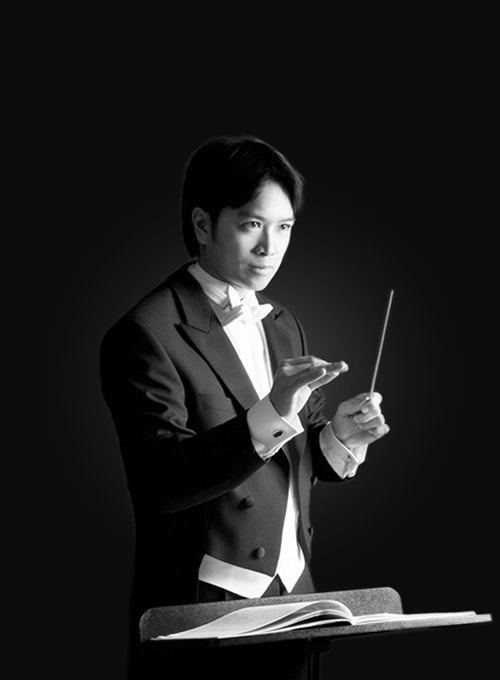 Alexander G. Adiarte is one of the most talented and most dynamic conductors of his generation. Since 2007, the violinist and conductor has been the Orchestra Director of the Stuttgarter Musikschule, where he also works closely with the Stuttgarter Philharmonic and the Württembergisches Chamber Orchestr of Heilbronn.
Furthermore he has directed the Leonberg Symphony Orchestra since 2006. In 2012, Alexander G. Adiarte begins his term as the music director of Germany's oldest orchestral society, the Orchesterverein Stuttgart.
Alexander G. Adiarte was born in Minneapolis, Minnesota in the USA. He studied Music and Violin Performance at Yale University and completed his Diploma in Conducting at the Hochschule für Musik und Theater "Felix Mendelssohn Bartholdy" in Leipzig.
The American conductor was a Scholarship recipient of the International Ensemble Modern Academy with Helmut Lachenmann. Further scholarships include the Forum Neues Musiktheater at the Staatsoper Stuttgart, the Richard-Wagner-Verband, and the Akademie Musiktheater heute, sponsored by Deutsche Bank.
In 2003, Alexander G. Adiarte was a Conducting Fellow at the Tanglewood Music Center. Here he learned from Kurt Masur, Christoph von Dohnanyi, and Rafael Frühbeck de Burgos. Furthermore, he has also participated in Master Classes with Helmuth Rilling, Peter Eötvös, and Jorma Panula.
In addition to concerts in Germany, Switzerland, Italy, and France, Adiarte has conducted concerts in Australia, Japan, Taiwan, China, Brazil, Spain, the Czech Republic, Cyprus and the USA.